Specification & Description
About This Product
Bloody B125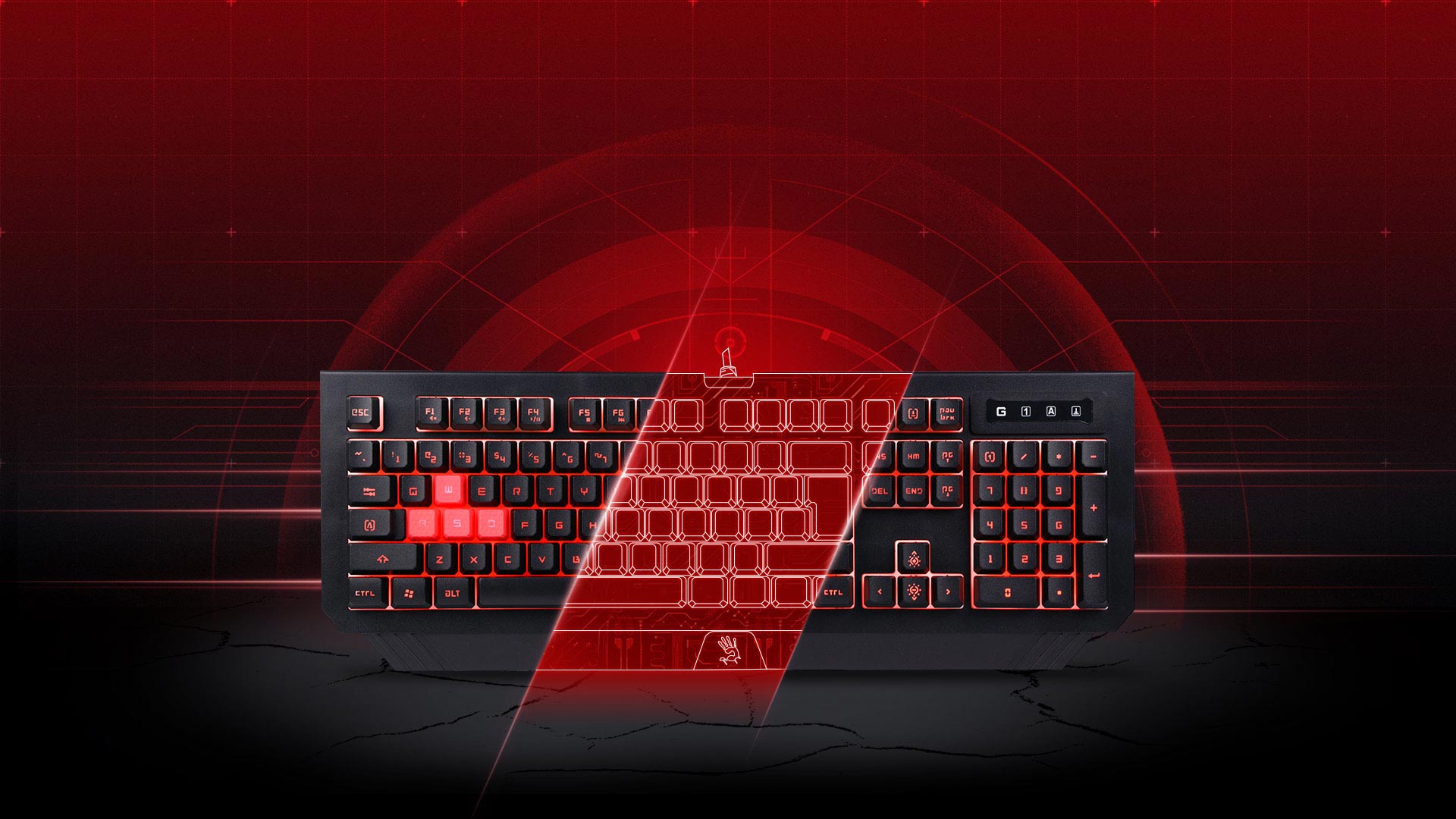 ADVANCED PRECISION GAMING GEAR !
Bloody's Ultimate Gaming Gear provide an advance technology paired with precision, providing the advantage to conquer with confidence.

Suspended Keycaps 

Red Backlit 

1000Hz Report Rate 

Built-in 160K Memory
Game ModePress Fn+F8 will disable "Window" keys to avoid interruption during the game session.
1000 Hz Report Rate1000 Hz full report rate provides faster and timely feedback.
Anti-Slippery Keyboard LiftAnti-slippery silicon lift prevents keyboard from moving or vibrating during game session.
Double Secure Spill-ResistantElectronic sealed + water drain hole greatly prolongs the lifetime of keyboard.
Screw Enhanced Space-BarDual screws + dual springs + balancing bar equals to stronger durability.
Suspended KeycapsSuspended keycaps design for better cleaning and Maintenance.
Red BacklitBright red backlighting system makes gaming and working in the dark easily.
Extended Palm RestExtended palm rest for better comfort and less fatigue during the gameplay.
Elite Bloody KeyDominator SoftwareCreate your own macro keys with the Bloody KeyDominator software available for downloads at bloody.com.
THE WORLD'S MOST ADVANCED GAMING DEVICES
Bloody keyboards feature the unique design, high-quality precision and state-of-the-art technologies. Focusing on details, convenience and ergonomics makes it at the top. As the centerpiece to your gaming setup, Bloody keyboard is designed to deliver total satisfying control right to your finger-tips.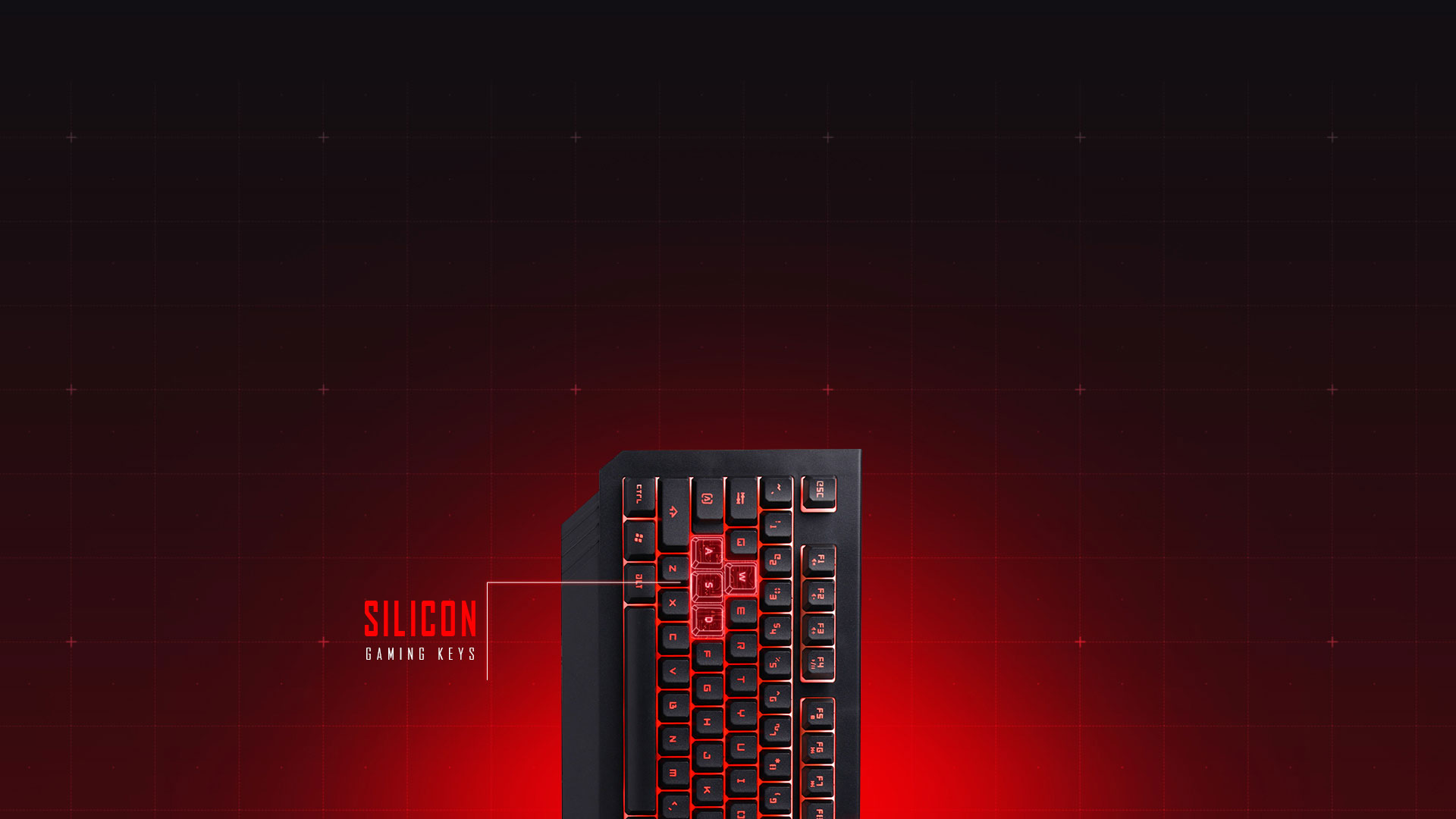 Model – A4 Tech Bloody B125, Series – Gaming, Style & Size – Regular Big, Type – USB Illuminated Gaming Keyboard, Interface – USB, Language (English) – Yes, Language – English, Lighting – Yes, Lighting Type – Red LED, Mechanical (Key) – No, Mouse, Touchpad – Keyboard only, Dimensions (WxHxD) – 460 x 175 x 36mm, Cable Length – 1.8 Meter, OS Support – Windows 7, 8, 8.1, 10, XP, Vista or later, Color – Black, Specialty – Ultimate Gaming Gear provide an advance technology paired with precision, providing the advantage to conquer with confidence, Suspended Keycaps, Red Backlit, 1000Hz Report Rate, Built-in 160K Memory, Game Mode, 1000 Hz full report rate provides faster and timely feedback, Anti-Slippery Keyboard Lift, Anti-slippery silicon lift prevents keyboard from moving or vibrating during game session, Double Secure Spill-Resistant, Electronic sealed + water drain hole greatly prolongs the lifetime of keyboard, Screw Enhanced Space-Bar, Dual screws + dual springs + balancing bar equals to stronger durability, Suspended keycaps design for better cleaning and Maintenance, Extended palm rest for better comfort and less fatigue during the gameplay, Elite Bloody KeyDominator Software, Others – Silicon Coated Keycaps: W / A / S / D, Backlit: Red, Water-Resistant: Double Secured, Space-Bar: Screw Enhanced, Connector: USB, Part No – B125, Warranty – 1 Year, Country of Origin – Taiwan, Made in/ Assemble – China