Specification & Description
About This Product
Radeon RX 5600 XT GAMING MX

Great gaming experiences are created by bending the rules. The all new RDNA powered Radeon RX 5600 series for exceptional performance and High-fidelity gaming. Take control with Radeon RX 5600 series and experience powerful, accelerated gaming customized for you.
GAME FIDELITY ACCELERATED
High-performance RDNA architecture was engineered to greatly enhance features like Radeon Image Sharpening, FidelityFX, and VR technologies3 for maximum performance and jaw-dropping gaming experiences.
IMMERSIVE GAMING DYNAMICS
Get the competitive advantage with dramatically reduced input lag with Radeon Anti-Lag, get stutter-free, tear-free gaming with AMD Radeon FreeSync technology, and the latest Radeon Software for incredibly responsive and insanely immersive gameplay.
THE NEW GAMING RDNA ARCHITECTURE
Radeon RX 5600 series features new compute units, new instructions better suited for visual effects, and multi-level cache hierarchy for greatly reduced latency and highly responsive gaming.

PLAY HARD STAY SILENT
The much anticipated return of MSI's iconic dual fan GAMING series. Combining a mix of classy black & iron grey finish, this masterpiece provides you premium design on the outside. The new MSI GAMING card is designed to amaze you!
WE'VE GOT YOUR BACK
Rocking a classy brushed look, the backplate on the GAMING series provides a nice visual finish to the card. It also strengthens the card and thanks to some cleverly placed thermal pads even helps to keep temperatures low.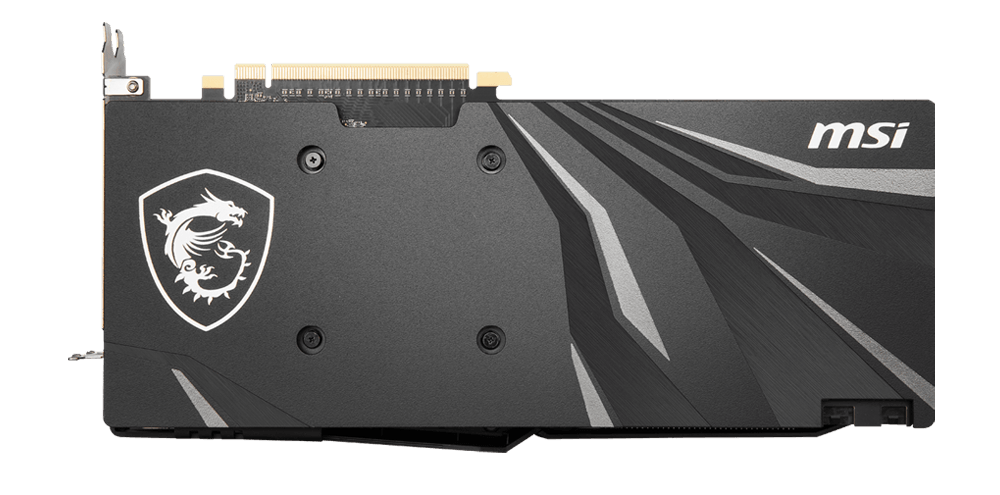 THERMAL DESIGN
To experience and enjoy the impressive world of Virtual Reality, high-performance hardware is required. MSI, world leading brand in high-end gaming and eSports, provides the right advice to make sure your system is VR Ready. Integrating the very best of cutting edge technologies in recommended MSI VR gaming hardware for smooth performance. Together with our VR partners, MSI brings gamers an extremely realistic VR experience where games come alive.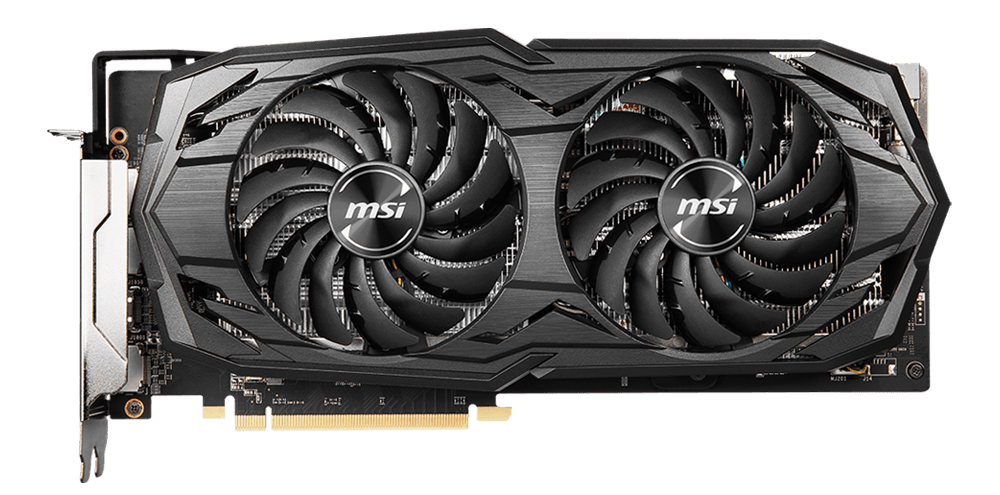 TORX FAN 3.0
A brand new version of the iconic MSI TORX fan pushes the limits of thermal performance yet further than before. The new trims clearly visible on the traditional fan blade create a focused airflow which in turn is pushed down by the dispersion fan blades for increased static pressure.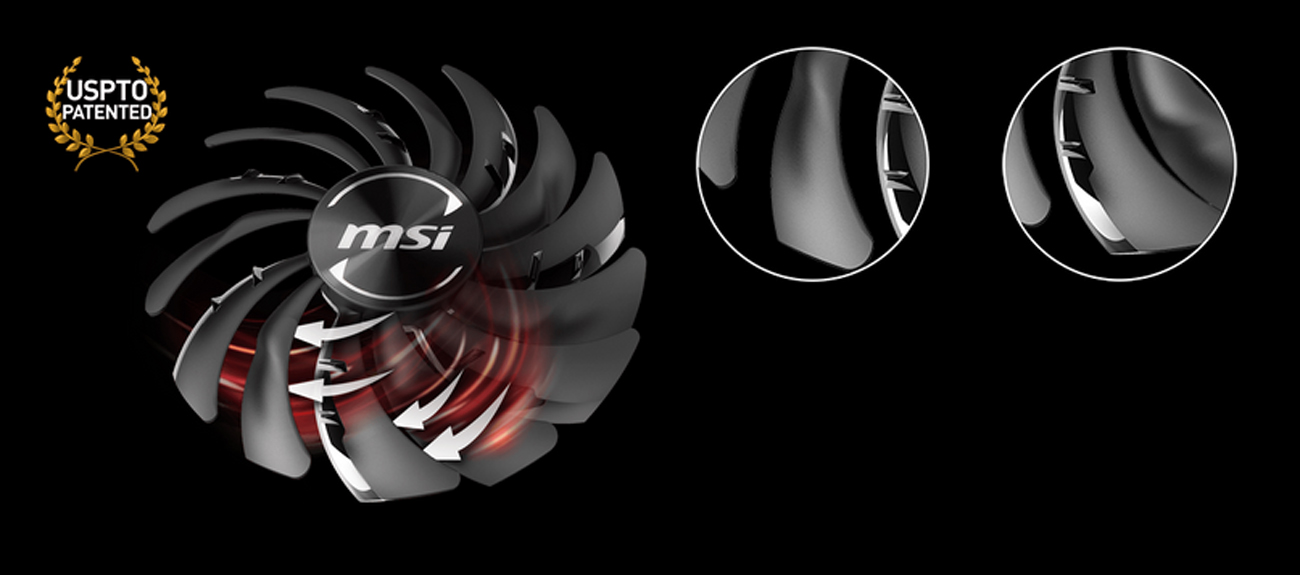 DISPERSION FAN BLADES
has a special curved blade which accelerates the airflow, increasing its effectiveness.
TRADITIONAL FAN BLADE
pushes down a steady airflow to the massive heatsink below.
ZERO FROZR: STAY UNDETECTED
First introduced in 2008 by MSI, ZERO FROZR technology stops the fans completely when temperatures are relatively low, eliminating all fan noise when no cooling is needed. When the heat is on during gaming, the fans will automatically start spinning again to keep your powerhouse cool.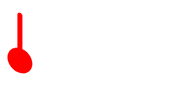 FANS SPINNING
During intense gaming or benchmarking
FANS STOP
Completely silent during idle, multimedia or light gaming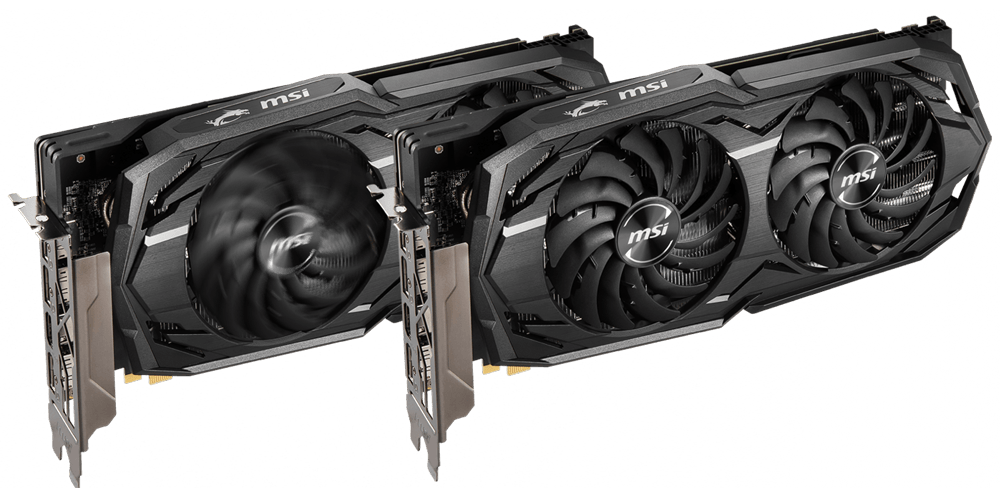 DRAGON CENTER
To improve the experience with MSI software, we have embarked on a quest to consolidate as much of our software as possible into one unified suite. We are excited to share the first version of this gargantuan project which will be known as Dragon Center. Eventually Dragon Center will be the only MSI software you need to install for full functionality of your MSI Desktop, Graphics Card, Motherboard or even Gaming Gear. Thanks to a modular concept, the application will automatically detect new MSI hardware once added. Based on the hardware in your system it will offer the relevant software drivers for your specific setup.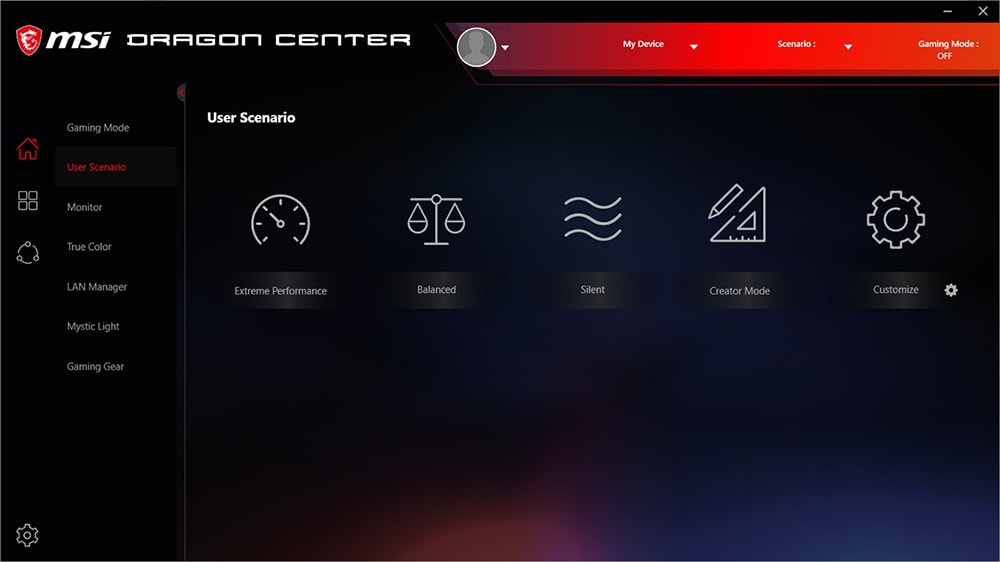 AFTERBURNER
MSI Afterburner is the world's most recognized and widely used graphics card Overclocking software. It gives you full control of your graphics card and enables you to monitor your system's key metrics in real-time.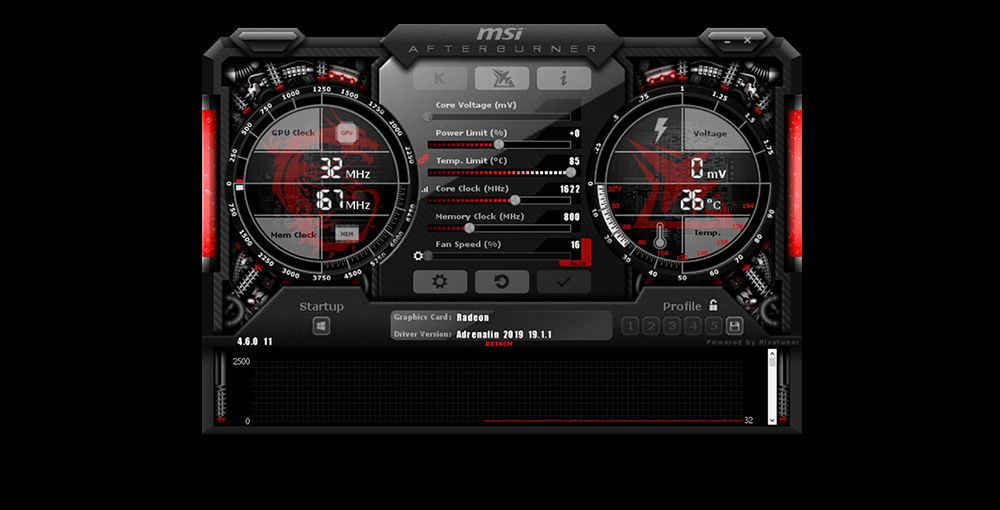 Chipset Vendor – AMD Radeon, GPU – MSI Radeon RX 5600 XT GAMING MX, CUDA Core / Stream Processors – 2304, Engine Clock – Base – 1280MHz / Boost – 1620MHz, Game – 1495MHz, Memory Clock – 14 Gbps, Memory Size – 6GB, Memory Type – GDDR6, Memory Bus – 192-bit, Interface – PCI Express 4.0, Digital Max Resolution – 7680×4320, DirectX – 12, OpenGL – 4.6, HDMI Port – 1, Displayport – 3, Power Consumption – 150W, Recommended PSU – 450W, Power Connectors – 8-pin x 2, Multi Display Capability – Quad Display, HDCP Support – Yes, Card Dimension – 297 x 141 x 42mm, Cooling Fan – Dual, Specialty – Boost Clock / Game Clock / Base Clock / Memory Speed, Up to 1620 MHz / Up to 1495 MHz / 1280 MHz / 14 Gbps, 6GB GDDR6, DisplayPort x 3 (v1.4) / HDMI 2.0b x 1, TORX FAN 3.0: Supremely silent Dispersion fan blade: Steeper curved blade accelerating the airflow, Traditional fan blade: Provides steady airflow to massive heat sink below, Afterburner Overclocking Utility Wireless control through Android/iOS devices, Predator: In-game video recording, Warranty – 2 Year, Part No – OUTPUT: DisplayPort x 3 (v1.4) / HDMI 2.0b x 1, WEIGHT (CARD): 922gm